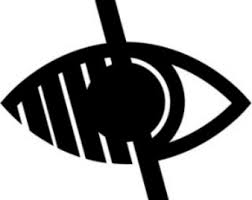 Curriculum Improvement Plan
Focus for improvement
Specific Action
Staff Responsible
Cost / Budget
Success Criteria/Outcomes
Evidence
Quality of teaching and learning
To ensure a continued delivery of a wide range of sporting opportunities, increase involvement with sports groups and organisations in the community.
Continue to develop and make effective use of visiting teaching staff and coaches throughout the school and in all areas of the PE curriculum.
AO

MW

£3500
All children are given opportunities to further develop their skills in all aspects of physical education.

Children enjoy and look forward to PE lessons and are keen to further their skills.

Increased participation in all areas of school sports.

We have increased our range of sports taught during PE lessons.

Child/staff feedback is very positive and more inclusive than ever.

School Games Mark Gold Award.

To enhance the quality of PE lessons throughout school, providing coaching and mentoring for staff within lessons, including Swimming.
Sports specific coaches to continue to work alongside staff throughout school to plan, deliver and assess teaching and learning.
AO

MW

£10250
Staff feel more confident in own skills in planning, teaching and assessing a wide range of PE activities. Quality of lessons are raised throughout school.
Through discussion and observation staff confidence is high.

Staff continue to work alongside coaches to guarantee high standard of PE lesson.

School Games Mark Gold Award.

Achievement of Pupils
Gifted and talented children planned for and stretched in PE lessons.

SEN children given support and planned for accordingly to meet their needs.

G & T children to be more specifically directed towards further opportunities to enhance their skills and performance.
AO

MW

£1000
G&T and SEN children to be identified and planned for appropriately. Effective use of links with local sports clubs is made to help G & T children to further their skills.
G&T have excelled in competitions, winning more events than ever.

More children are attending sports clubs away from school due to interest sparked during school.

New inclusive sports have been introduced into PE lessons.

School Games Mark Gold Award.

Ensure plenty of opportunities are offered to all children to develop healthy, active lifestyles.
Range of different sporting opportunities outside of lesson time to be offered to all pupils. Metafit lessons for all KS1 & KS2 children and yoga lessons for all Foundation Stage children. Active lunchtimes and playtimes to be encouraged, with good range of equipment available and clubs offered.
AO

MW

£4500
Children know and identify ways by which they can stay healthy and take up many different opportunities to do so.

Parents also involved in encouraging healthy lifestyle choices.

Children are active at all times of the day and enjoy the activities offered.

Afterschool clubs run every night of the week with full attendance. Lunch time clubs provide the opportunity for even more children to participate.

Playground leaders encourage mass participation during playtimes and lunch times keeping as many children active as possible.

School Games Mark Gold Award.

Behaviour and Safety of Pupils
To establish a team of new playtime leaders from Years 5 & 6 who will run a variety of activities every breaktime/lunchtime for younger children to participate in and enjoy. Increase the number of adult lunchtime supervisors.

Team of playtime leaders to be set up and trained leading to more structured, active lunchtimes for all children within school. Provide training for lunchtime supervisors in running and organising playground activities.
AO

MW

CS

HA

£550
Children become instrumental in organising and running activities during break/lunchtime. Children throughout school enjoy the structured activities offered.
Lunch time supervisors have received games training and more children have been trained as 'Buddies' resulting in more children being active on a playtime. Reduction in behaviour issues during break times due to activities on offer.

School Games Mark Gold Award.

To ensure organisation of PE cupboard enables students and staff to safely and effectively access equipment/resources.
Organisation of shelving units to make storing equipment easier. Children to take responsibility for putting equipment away correctly after use. Sports leaders to check cupboard is kept tidy/safe.

AO

Sports leaders

Equipment is stored safely and tidily, is well looked after and respected by all children.
Trained monitors help with organisation and maintaining the PE equipment. Year 6 students trained on how to set up and put away activities for PE lessons.

School Games Mark Gold Award.

Quality of Leadership and Management
To continue to run, organise and lead the Middlesbrough Schools' Sport Partnership.

To fully participate in both the Middlesbrough Schools' Sports Partnership and the Unity City Academy Cluster.

Youth Sport Trust Member and Lead Partnership School.

SGO/Teacher to facilitate the Middlesbrough Partnership. Attend network meetings and competitions throughout the year. Liaise with staff from different schools within partnerships to enhance sporting opportunities in school.

Provide CPD opportunities for all staff.

AO

MW

HL

£950
School is actively involved in sporting events and opportunities within the local area.

School Games Mark Gold to be achieved.

TES Recognition

Over the last year the sports teams have attended every possible sporting event.

PE lead has attended and lead sports meetings.

Staff have been given the opportunity to attend PE CPD.

School Games Mark Gold Award.

Shortlisted for TES Primary School of the Year.