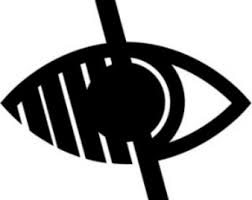 Governing Structure
Local Governing Board Members to be made up of school's current Governors and some may be recruited final numbers to be confirmed.
Member name
Experience
Role
Ray Brown
42 years in heavy industry – mainly in Finance/Administration includes –

10 years Internal Audit in Teesside and South Wales
One year as Financial Accountant – British Steel Refractories Group (Consett)
10+ years Manager Administration (Teesside Scunthorpe and Rotherham)
Two years "Financial Shared Services" (Port Talbot)

Chaired EuropeBusiness Travel and Company Cars.

10 years Governor Pallister Park Primary School (not sure how many as chair)

Four years as Chair Middlesbrough School Teaching Alliance

Daughter & Son in Law in Education + Two grandchildren (Y2 & Y5)

Active Church Member of Salvation Army.

Looks at Schools strategic direction, effective management of staff, ethos and passion for improving education for all Middlesbrough children.
Graham Henderson CBE DL
Retired: University of Teesside Vice-Chancellor and Chief Executive
Current roles include:

Deputy Lieutenant of North Yorkshire
Honorary Fellow: National Centre for Entrepreneurship in Education
Chair of Redcar and Cleveland Foundation for Jobs, Chair of Trustees: Captain Cook Birthplace Trust Museum
Board Member: Birmingham City University
Board Member: York St John University
Member of the Arete Learning Trust (Academy), Stokesley
president and Treasurer of Guisborough Rugby Club
Patron of Theatre Hullabaloo (Darlington;
Patron of Community Campus
Patron of the Middlesbrough Older Peoples' Partnership
Delivery Team member: Entrepreneurial University Leadership programme, Said Business School, University of Oxford
Chair of the judging panel: North East Business Executive of the Year

Julie Davies
HMRC, Higher Officer

Worked in the department for 26 years, management level for last 6 years

Oversees management financial performance, ensuring money is well spent, compliant with policy, procedure and best value.
Alison Kerr
Retired headteacher – over 30 years Teacher, headship experiences in a range of schools including one with significant specific SEND provision;

Pennyman Primary 1998 -2011

Stockton Head, 7 years prior to 1998

Ex School Improvement Partnership

Served as a SEN Advisor for Middlesbrough LA from 2012

Acted as Schools rep on the Schools Management Forum

ensure pupil progress and attainment accurate and impacts teaching and learning, performance management, strategic plans of school improvement. Passionately cares about Local children and the accountability to the local community.
Geoff Lamb
Retired Chartered Chemical Engineer with 45 years experience on heavy inorganic chemical industry.

15 yrs process development – Humberside and Teesside
10 years commissioning engineer – Harrison and Crossfield
15 years production manager – Elements Chromium Chemicals
5 years construction manager – Cordell Engineering

Extensive project management experience
CEO
Experience
Role
Christine Wain
Executive Headteacher since 1998

NLE

Teaching School Head – Middlesbrough Schools' Teaching Alliance (MSTA)

Leadership, Education, recruitment and retention, Pupil Premium, Safeguarding
Trustee name
Experience
Role
Jane Thackstone
21 years in Education

Responsibilities include;

ITT and NQT Induction
Member of Senior Leadership team
Supporting and Coaching staff
Leading and managing the School Direct ITT Training programme for MSTA in partnership with York St John University
Organising placements for students
Liaising with other ITT providers to support development of their program

DeputyHeadTeacher-Green Lane Primary Academy

Alliance Lead for Schools Direct

Len Clark
HR

25 years LA experience

Catherine Jones
Began teaching in primary school Sep 1994.

Responsibilities include;

English
SEN
Safeguarding
Supporting children with medical needs

Previous employment: Literacy Leader at Linthorpe Primary.

Staff Governor since September 2013

Deputy Headteacher at Lingfield Primary since Sep 2013
Stuart Williams
Social Care

Worked as Social Worker in Middlesbrough now runs own business in Safeguarding Consultations

Focusing on safeguarding, PREVENT agenda, experience at chairing meetings, handling complaints

Independent Social Work Consultant specialising in safeguarding and child protection. I have worked both locally in Middlesbrough and Nationally with local authorities improving and developing services to keep children safe with a keen interest in promoting opportunities for vulnerable young people. I am a newly appointed Governor determined and committed to working alongside Pallister Park to continue to improve the educational opportunities of pupils. I being a specialist knowledge of children's welfare with me as wells a strong background in leadership – having worked with hundreds of schools across the country I am able to ensure that the best of the best is implemented at Pallister Park.
Ros Jessop
Maintained School Business Manager for 20 years.