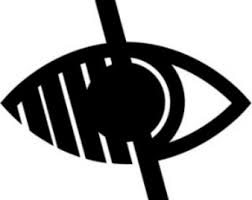 Admissions
To register your child to attend our school please contact our Office and speak to Mrs H Adams or Miss C Jeffels.
We follow admission guidelines as outlined by Middlesbrough Council's Admissions Policy
For further information please click below:
Admissions Information – Middlesbrough Council website.
Admission to Nursery
Children may be registered for a place in our Nursery as soon as their parent wishes. When a place becomes available, the Nursery teacher will invite you to come along with your child for a visit before they start. This will give you and your child the opportunity to learn more about our Nursery. Children are now admitted to our N1 Nursery in the term that they turn 3 years old. We therefore admit some children in September (those with birthdays September to December) the next intake in January (those with birthdays January to March) and a final intake up to our admission limit for the rest of the children after the Easter holidays. All parents are contacted individually to inform them of start dates for their own child. Children are admitted in age order.
We also have an N2 Nursery equipped for 39 children, those who are due to start full time education during the next year.
Admission to School
The children are admitted to school in the September of the school year in which they will be 5.
The Nursery staff will introduce children who have attended our Nursery to their new teachers, peers and classroom during the term before they transfer. When your child is due to start school you will be invited individually to meet a member of our Teaching Staff. This is an important part of our Admissions procedure, which enables us to share information about your child, and create a working partnership between home and school.
In addition, you will be invited to a meeting with the Headteacher and other staff who will be involved with your child when they start school. All the practical details about school life will be dealt with at this meeting. You will then be given the opportunity to visit the classrooms.
School Hours
Mornings (KS1) 8.55am-12.00pm (KS2) 8.55am-12.15pm
Afternoons 1.00pm-3.00pm
Key Stage 1 Rec – Y2
Key Stage 1 Y3 – Y6
Please do not send your children to school too early in the morning, 8.45 and 8.55 is our suggested time.