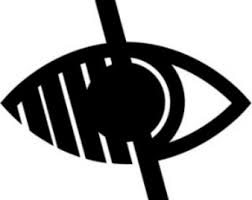 Safeguarding
At Pallister Park Primary School we are committed to providing all children with quality education, appropriate to their individual needs. All children, whatever their ability, gender, ethnic origin, social background or disability, have access to a broad, balanced, relevant and differentiated curriculum. Our school sets high expectations of all of pupils in all areas of school life.
Vulnerable Pupil Support Team
At Pallister Park Primary School the needs of our pupils are monitored by a team of people:
Mrs H Adams – Safeguarding and Vulnerable Pupils
Mrs L Felgate – Vulnerable Pupil Support Manager and parent support
Mrs K McMahon – Vulnerable Pupil Support Manager and parent support
Please find links below to our Safeguarding and Anti-Bullying policies:
For more information on safeguarding please visit:
Keeping Children Safe in Education (2019)
Counter-Terrorism and Security Act (2015)
The Working Together document (March 2015)
What to do if a Child is being abused (March 2015)
PREVENT and Channel duty guidance (June 2015)
Mental Health and Behaviour in schools (Nov 2018)
Cyber Crime
Below is a collection of links for parents & carers relating to cyber crime:
· https://nerccu.police.uk/ This is the website for the North East Cyber Crime Unit which encompasses Cleveland, Durham, Northumbria and the Regional Crime Team (NERSOU)
· https://www.ncsc.gov.uk/ The National Cyber Security Centre – lots of useful information for individuals and businesses around cyber security.
· https://www.actionfraud.police.uk/ The National Fraud & Cyber Crime reporting centre – there is a 24 hour reporting line for live cyber crimes to get assistance to businesses immediately as well as a number of resources around crime prevention.
· https://www.getsafeonline.org/ Get Safe Online offers fantastic resources for families and partner agencies looking at staying safe online and fraud awareness.
· NCA website Cyber Choices: Helping you choose the right and legal path – National Crime Agency
· If you would like further information or education/support re cybercrime please contact a member of the Cleveland Police Cyber Crime Team (01642) 306852 or via email Cyber.prevent@cleveland.pnn.police.uk