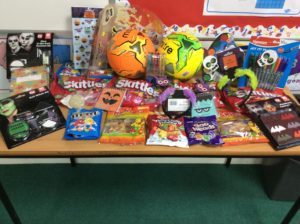 Welcome to the Year 6 page.  Here you will find information on the areas of study within Year 6, events and photographs of our adventures throughout the year.
This term, the topic is Frozen Kingdom, particularly, Polar regions, animals and their habitat.
This exciting topic will give children the opportunity to research geographical facts daily as well as plan different types of scientific enquiries to answer questions.
In geography, children will describe and understand key aspects of physical geography including climate zones, biomes and vegetation belts, rivers, mountains, volcanoes and earth quakes. They will be locating countries and cities of the UK, geographical regions and their identifying human and physical characteristics.
We will also be researching a variety of arctic animals. Why are polar bears white? Why does a walrus have large blobs underneath it's flippers?
In english, we will continue reading Stormbreaker  by Anthony Horowitz before playing the role of journalist and writing newspaper reports on Ian Rider and his tragic death.