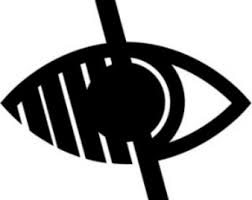 Pupil Premium
Use of Pupil Premium
 Pupil Premium (PP) Statement Financial Year 2017/2018

Total number of Pupils on roll
470
Percentage of Primary Pupils eligible for PPG; not inclusive of LAC
281 – 60%
Amount of PPG received per Pupil
£1,320.00
Total Funding available from the Pupil Premium Grant (PPG)
£370,920.00
The full allocation has been spent as outlined in Pupil Premium report and provision mapping.
Ofsted 2013 Statement;
"Pupils supported by the pupil premium, including those known to be eligible for free school meals, make at least good progress and attain standards similar to that of their classmates in English and mathematics. This is because they benefit from the careful and considered allocation of this funding to ensure their needs are met. "
Principles
We ensure that teaching and learning opportunities meet the needs of all of the pupils.
We recognise the work of research such as that produced by the Sutton Trust and Ofsted and use its findings to enhance pupil learning outcomes.
We ensure that appropriate provision is made for pupils who belong to vulnerable groups, this includes ensuring that the needs of socially disadvantaged pupils are adequately assessed and addressed.
In making provision for socially disadvantaged pupils, we recognise that not all pupils who receive free school meals will be socially disadvantaged.
We also recognise that not all pupils who are socially disadvantaged are registered or qualify for free school meals. We reserve the right to allocate the Pupil Premium funding to support any pupil or groups of pupils the school has legitimately identified as being socially disadvantaged.
Pupil premium funding is allocated following a needs analysis to identify priority classes, groups or individuals. Funding and resources are always limited which means that not all children receiving free school meals will be in receipt of pupil premium interventions at one time.
 Provision
The range of provision the Governors may consider include:
Reducing class sizes thus improving opportunities for effective AfL and accelerating progress.
Providing small group work with an experienced teacher focused on overcoming gaps in learning
1-1 support
Additional teaching and learning opportunities provided through learning mentors, trained TAs, external agencies and school residential.
Our work through the pupil premium is aimed at accelerating progress moving children to at least age related expectations. Initially this is in Literacy and Numeracy.
For detailed information please see Pupil Premium Report 2017/18