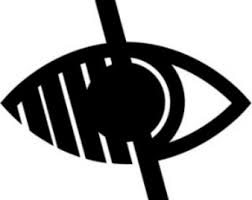 Swimming Data
Swimming Data
At Pallister Park we place a high value on children being able to swim. Not only is swimming a key life skill but it is an important way of helping to children to realise how sport can impact on their health, fitness and wellbeing.
Pallister Park is committed to providing their children with regular swimming lessons from Year 2 to Year 6. Usually, we spend approximately £10,000 on swimming lessons for children, however, this year was severely restricted by the closure of schools and leisure facilities due to covid19. We were only able to safely complete 6 weeks of swimming sessions and this has affected our annual swimming data.
In a normal year, groups of children will attend a range of swimming lessons over a range of time frames. During the first half of the year, all Year 2, 3 & 4 children take part in a two week, daily block of lessons that results in an intensive learning curve. In the summer term, all Key Stage 2 children attend 12 weekly sessions giving them the opportunity for a longer term learning curve. In addition to this any Year 5 or Year 6 children who can't swim 25m will be provided with an extra weekly session to boost both confidence and ability. This year the Year 5 & 6 children have attended 1 week of swimming each, focussing predominantly on Confidence, Safety and Stamina.
| | | | | | | | | | | | | | | | |
| --- | --- | --- | --- | --- | --- | --- | --- | --- | --- | --- | --- | --- | --- | --- | --- |
| Year 6 Cohort | Confidence in Water | 5M | 10M | 25M Freestyle | 25M Backstroke | 25M Breaststroke | Range of strokes 25M | 50M | 100M | 200M | 400M | 800M | 1KM | 1Mile | Self Rescue |
| Mar-18 | 98% | 94% | 87% | 63% | 63% | 6% | 6% | 40% | 27% | 23% | 19% | 10% | 3% | 0% | 53% |
| Jul-19 | 100% | 100% | 100% | 98% | 77% | 70% | 70% | 72% | 57% | 42% | 28% | 15% | 8% | 7% | 98% |
| Jan-20 | 98% | 98% | 98% | 86% | 76% | 40% | 40% | 72% | 60% | 55% | 48% | 20% | 11% | 11% | 76% |
| Jul-21 | 100% | 100% | 98% | 76% | 80% | 36% | 36% | 72% | 68% | 44% | 40% | 24% | 24% | 0% | 76% |