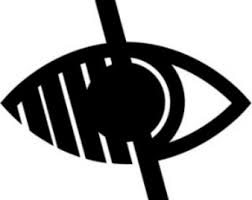 School Meals
Our School Dinner money is due in on a Monday Morning, or the first day of the School Week in the envelopes provided, and is £9.50 a week (£1.90 per day)
At the beginning of each half term the KS2 children are asked to choose their dinner options ( a school meal or a packed lunch) and they will then stay with that choice for the full half term.
Our Key Stage 1 children receive a free school dinner as part of a Government initiative, however, if you think you may still be eligible for Free School Meals, we would urge you to apply as it will benefit our children as our pupil premium grant is dependant on the number of children with FSM (Free School Meals) we have.
School meals are served on a cafeteria system between 12:00pm and 1:00pm. Children are given an excellent choice of food, both hot and cold, and the standard of meals is very good.
Sample Menu
Please have a look at a sample menu from our school kitchens.  The menu changes weekly, but we always offer a wide selection of delicious and nutritious meals.
Main Choices
Popular Dishes
Sides & Vegetables
Potato Choices
Desserts
Meatballs in gravy
Omelettes
Sausage rolls
Turkey Burgers
Spaghetti
Sprouts
Sweetcorn
Mashed Potatoes
Jacket Potato
Chocolate sponge
Ice Cream
Rice Pudding
Angel Delight
Fruit Bowl
Roast beef & stuffing
Home-made pizza
Fish Fingers
Beans
Cauliflower
Mixed Vegetables
Mashed Potato
Roasties
Marble Cake
Sandwich cake
Apple Crumble
Fruit Bowl
Spaghetti Bolognaise
Fish in batter
Chicken Strips
Spaghetti
Peas
Swede
Chips
Pasta
Cornflake tart
Doughnuts
Jam & Cream Scones
Fruit Bowl
Chicken Curry & Rice
Pizza Wrap
Hot dog in a bun
Beans
Carrots
Broccoli
Mashed Potato
Potato Wedges
Angel Drizzle Cake
Jelly and Cream
Cheesecake
Fruit Bowl
Main Choices
Popular Dishes
Sides & Vegetables
Potato Choices
Desserts
Mince Pie
Homemade Pizza
Fish Goujons
Beans
Carrots
Mixed Vegetables
Mashed Potato
Jacket Potato
Rainbow Drizzle Cake
Ice Cream
Jam Cream Scones
Fruit Bowl
Meatballs in gravy
Home-made cheese pasties
Turkey Drummer
Spaghetti
Sprouts
Sweetcorn
Mashed Potato
Baby Boiled potato
Chocolate cake
Doughnuts
Sandwich Cake
Fruit Bowl
Roast Turkey & Stuffing
Cheese Wrap
Fish Fingers
Beans
Cauliflower
Green beans
Mashed Potato
Roasties
Angel Steam
Muffins
Rice Pudding
Fruit Bowl
Spaghetti Bolognaise
Fish in batter
Chicken Strip
Spaghetti
Peas
Swede
Chips
Pasta
Syrup roly-poly pudding
Jelly & Cream
Cheesecake
Fruit Bowl
Turkey Cobbler
Home-made pizza
Bacon Bun
Beans
Sweetcorn
Broccoli
Mashed Potato
Potato Wedges
Marble Sponge
Angel Delight
Meringue
Fruit Bowl
Main Choices
Popular Dishes
Sides & Vegetables
Potato Choices
Desserts
Spaghetti Bolognaise
Home-made Pizza
Fish Fingers
Beans
Sweetcorn
Broccoli
Mashed Potato
Potato wedges
Rainbow Drizzle Cake
Ice Cream
Angel Delight
Fruit Bowl
Turkey Cobbler
Home-made cheese pasties
Chicken Strips
Spaghetti
Sprouts
Carrots
Mashed Potato
Roasties
Chocolate Chip sponge
Muffins
Sandwich Cake
Fruit Bowl
Chicken & Stuffing
Cheese Wrap
Baked Sausage
Beans
Cauliflower
Green Beans
Mashed Potato
Roasties
Marble Cake
Bakewell Tart
Cheesecake
Fruit Bowl
Chicken curry & Rice
Fish in Batter
Chicken Chunks
Spaghetti
Swede
Peas
Chips
Pasta
Cornflake Tart
Doughnuts
Apple Crumble
Fruit Bowl
Meatballs in gravy
Pizza Baguette
Hot Dog in a bun
Beans
Mixed Vegetables
Broccoli
Mashed Potato
Jacket Potato
Angel Steamed Pudding
Jelly & Cream
Rice Pudding
Fruit Bowl