Tees Valley Tag Rugby
Friday 6th November 2015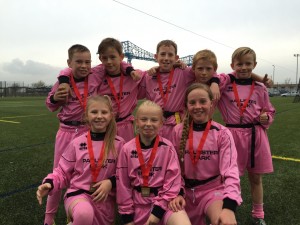 Pallister Park are tag rugby champions!
Middlesbrough Golf Championships
Thursday 25th June 2015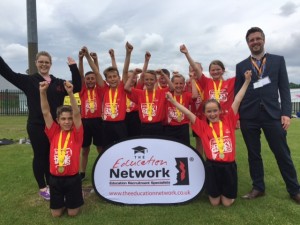 After winning the Middlesbrough golf championships, Pallister Park competed against the other champions of Tees Valley in the Sainsbury's School Games Tees Valley golf finals. The children completed 8 golfing challenges involving chipping and putting scoring points for their performance. The team amassed a total of nearly 2000 points earning them the gold medals.
Cross Country Trials.
Thursday 29th January 2015.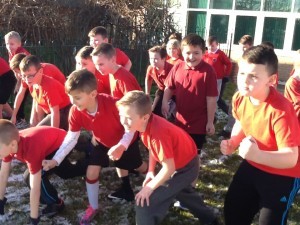 The weather may have been 2 degrees outside but Key Stage Two had great fun taking part in the Cross Country activity organised by Mr Oliver yesterday. Children had to run around the field three times as quickly and carefully as they could to avoid the ice and mud. The aim of the task was to select teams to represent our school in the Middlesbrough Schools' Cross Country Competition which will be held at UCA very soon. The top six children from each race will compete.
Mr Oliver was very impressed with the effort and enthusiasm of ALL children as well as the staff that also took part.
Well done Pallister Park!